Commercial Locksmith Services -
File Cabinet Replacement Keys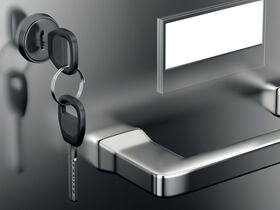 A large Selection of file cabinet keys replacement.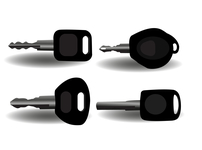 Exceptional File Cabinet Replacement Keys from Chiko's Locksmith
Almost every home or business entity has at least one file cabinet. These cabinets are used to store the important documents and confidential files and to organize them in a proper manner. Although, with the advancement of technology, most of the business entities have moved on to digital means to secure their data; however, filing system is still pretty much relevant. Most of the file cabinets come with a locking mechanism for the security of confidential documents and to prevent the unauthorized access. It is important to replace the keys of your file cabinets once in a while to enhance its security. There are various DIY tutorials available on the internet; however, it is most recommended to hire the services of professionals for file cabinet replacement keys.
Read on to some of the important factors that you need to consider before hiring the services of a professional locksmith for getting your file cabinet replacement keys.
Licensed Locksmith for File Cabinet Replacement Keys
Make sure the locksmith whose services you are hiring for getting the replacement keys for your file cabinets is licensed. This will give you a sense of security and confidence as your safe lock or cabinet in which you keep your confidential documents are in safe hands.
Before selecting a particular locksmith, check for their reviews online. There are various websites and public forums which can tell you about the services of a particular locksmith. Another way to get a satisfying experience is to ask your friends or family for recommendations and select the best locksmith for your cabinet lock rekeying or getting the replacement keys.
Look for the number of years the particular Locksmith has been serving the satisfied customers. The longer they have been in the business; there are more chances of them providing you the most satisfying experience.
Look for a company that is offering various locksmith services i.e. key extractor and replacement keys for various cabinets etc. at affordable rates. With the increasing competition, various companies are offering different locksmith services at rates which won't burn a hole in your pocket. It all requires a little effort and time on your part for finding such a locksmith service provider that is offering the best services at economical rates.
If you are looking for one such locksmith company that is providing the best features at the most affordable rates, there can be no other better option Chiko's Locksmith. We boast of all the necessary features that a successful locksmith must have. Whether you are looking to get a new master key for your home or transponder key for your car, we are offering the best locksmith services at the market-competitive rates. We are licensed and have the well-trained experts who have years of experience and the right expertise under their belts for providing you the best locksmith services.