Commercial Locksmith Services -
Locksmith for Business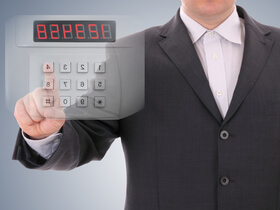 We'll have you back to running your business before you know it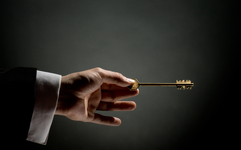 Chiko's Locksmith – The Best Locksmith for Business
No one wants to face such a situation where they have been accidentally locked out of their office premises. It is important to find a timely and effective solution to tackle such a situation for avoiding your business to suffer heavy losses. Having a master key may prevent such situation from arising, but not everyone keeps their office's master key with them all the time.
Although you can try some "do it yourself" methods or techniques to break in the office premises; however, the most recommended option is to call for professional help for lockout service and there can be no better option for you than to opt for Chiko's Locksmith. Read on to the factors that have helped us to become the best in business.
One of our best features is our 24/7 availability. We have no off days; hence, you can avail our premium services even on Sundays or other local holidays. From lock rekeying to door repair, our locksmith for business services covers all your needs concerning the security of your office premises.
Apart from lockout service, we, at Chiko's Locksmith, with our expertise and experience, can help to enhance the security of your office. It is advised to timely rekey your office locks and get file cabinet replacement keys for improved security of your lockers containing confidential information. We, at Chiko's locksmith, can provide you all such services at the most reasonable rates.
Best Services at the Best Rates
Apart from the features mentioned above, the premium services that we are offering at unbeatable rates is another reason that makes us the most preferred locksmith service provider in the town. You can check reviews online for our services and compare the prices; you will find that we are providing the best solution when it comes to house/office lockout situation or repairing of door and window locks.
Geared with the Best Equipment
The staff that is hired by us is fully-trained and have the right gears to bail you out from the frustrating situations i.e. office lockout, broken keys etc. They are experienced and have the proficiency to serve the customers in the most efficient way.
Locksmith for Business – Chiko's Locksmith
To sum it up, Chiko's Locksmith, without any doubt, is the best locksmith for business. Not only we can assist you to get rid of the difficult situations if you are locked out of your office, we are also equipped with the best equipment and expertise to enhance the security of your workplace. Our unbeatable rates coupled with the premium services that we are offering make us the best in business. Contact us at any time of the day; our expert staff will be there to your rescue.