Residential Services -
Rekey Service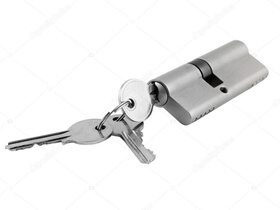 Re-key any lock to match your key.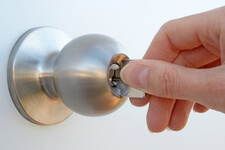 Rekey Service to Upgrade Security of Your House
Are you looking for a cheap and fast way to secure your home? Rekeying is the best way to make sure there is no threat to your security. If your lock is in good condition, you don't have to change the lock. You can rekey your lock so the old key can no longer work in the locks.
In case you have several keys to your home, you might want to limit the number of the keys. Rekeying of the lock will help you do this. In rekeying the locksmith change the inner workings of the lock. They replace it with the different key cut. This is not an easy task as it requires precision, skill, and experience. If you what quality rekey or lock change service, you must choose Chiko's Locksmiths
How Chiko Locksmith Can Help You
Here is the reason why you should choose Chiko Locksmiths to meet all your locksmith needs.
We offer residential owners a professional and economical rekey service. Our team consists of most experienced and highly skilled professionals. The techniques we use are advanced and ensures security, safety, and accuracy. You must not try to rekey your lock because it requires the expertise of a trained technician. You might end up damaging your lock and eventually, you will need to change the lock
When you are in urgent rekey situation, you will need a locksmith that you can trust.  We offer emergency rekey services for residential owners. We will quickly dispatch a mobile shop that is fully equipped with latest tools and supplies. We are the most trusted locksmiths with years of experience.
We, at Chiko's Locksmiths, offer a wide range of rekeying services for your house. Sometimes, locks can stop working or break, this poses a threat to your security. But don't worry, we can help you. We offer lock repair service and make sure your lock is in the best working condition in no time. Our professionals will ensure that the keys are working properly with the lock.
When you are locked in or out of your house, you often panic. There is no need to worry, we offer house lockout service as well. We can help you no matter what time it is or in which place you are. If you want to change the lock of your door, you must contact us.
In case your lock is old or stops working, you might be in need of a new lock. We can install new locks on your doors within no time. Our experts might even give advice regarding the right lock for your door.
Therefore, we are completely insured and licensed. We, at Chiko's Locksmiths, make sure we provide excellent service to all our customers. We offer services all week long, ready to serve you day or night. For best rekey sevrice, contact us today. You can count on us, for a quick and reliable service.