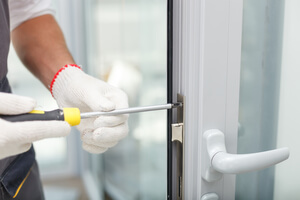 If there is an emergency, call us NOW and we will be on our way.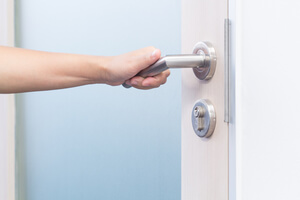 To keep you and yours safe and secured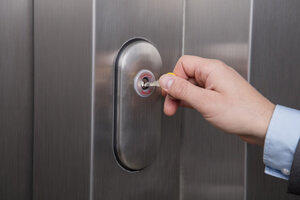 The Locksmith and your business need right at your fingertips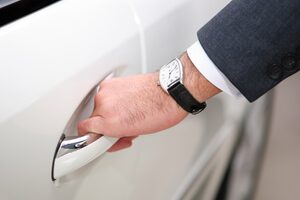 When you need an Automotive Locksmith, anytime anywhere.
The Premium Services from the 24 hour Locksmith in Maryland
Chiko's locksmith has become the premium choice of citizens of Maryland due to the exceptional services at the most reasonable rates. If you are locked out of car or your home at wee hours of the night, you can avail our services as we are serving 24 hours a day, 7 days a week.
With our top quality services, affordable rates, and 24/7 availability, Chiko's locksmith is known to be the best for the best residential and commercial locksmith services in Maryland. Let's have a look at the diverse range of services provided by Chiko's locksmith.
We offer these services in
Maryland
Diverse Range of Services:
For the best auto locksmith in Maryland, Chiko's locksmith is the best choice. We have the hired the fully-trained and qualified staff, who have the right expertise and experience to bail you out from a difficult situation where you have been locked out of your car or lost the key of your car. Our professional services have made us the best car locksmith in Maryland.
It is important to rekey the locks of your home and/or office after a certain period of time to enhance the security. We are providing the most proficient Rekey Locksmith in Derwood MD and other cities of Maryland. Our rates are nominal and quality is premium; hence, we are the top priority of the citizens of Maryland for the best locksmith services.
We Give Our Services in The Following
Areas
Emergency Locksmith Services
While the other locksmiths ask for prior scheduling to avail their services, we, at Chiko's locksmith, can serve you any time of the day and at any day of the week with our emergency locksmith services. Our experts are just a call away. Whether you want an auto locksmith in Brookeville MD or residential locksmith in Bethesda, MD, we have got your back.
Apart from providing locksmith residential services in Maryland, we are also offering key quality extractor services at affordable rates. If your key is broken and stuck in the lock, you can call us for assistance. Our expert locksmiths, who are equipped with the best gears i.e. key extractor sets, will take the matters in their hand and extract the key in no time.
File Cabinet Replacement Keys
File cabinets are found in almost every home and office. They are used to place important documents. Most of these cabinets come with locks, if you have such cabinets at home or at your office, you need to get their keys replaced after a certain period of time for the enhanced protection. Our best locksmith in Bethesda MD and other cities of the Maryland can help you to provide you file cabinet replacement key services at economical rates.
Apart from the best locksmith in Gaithersburg MD for house lockout services, we are also offering our diverse range of services in other cities in the Maryland. If you ever get accidentally lockout of your home, you can contact us and avail our services. Our best locksmith will be there to bail you out from this frustrating situation in no time.
Business Lockout Services
A business lockout situation, if not tackled at the right time, may cause losses to your business. Moreover, it will make for an unpleasant sight if you and your employees are standing outside the office premises clueless on what to do; this could seriously harm the reputation of your business. In order to tackle this unpleasant and embarrassing situation, our best locksmith in Silver Spring MD and other cities of the Maryland can come to your rescue. They are geared with all the right expertise and experience to assist you in such difficult situation in no time.
Apart from the services mentioned above, we are also offering:
Safe lock services
Rekey locks service
Door lock repair services
Window lock repair services
Master key services
Roadside car lock repair services
Car ignition repair services and many other.
Chiko's Locksmith has become the top preference of the residents of the Maryland for residence and commercial locksmith services. Read on to know some of the other features that have helped them to achieve this feat.
The best feature of Chiko's locksmith, apart from our diverse range of services, is our affordable rates. We are the best in Maryland as we are offering all our extensive services at the rates which will not burn a hole in your pocket. Whether you are looking for the best locksmith in Potomac MD or some other city of Maryland, you will not find any other locksmith providing quality services at the rates at which we are offering.
Our claim of being the most preferred choice for locksmith services in Maryland is backed by the amazing reviews we have received by our valued clients over the years. Every service that is offered by us has been acclaimed by our customers and the glorifying reviews we have received on various platforms is a testimony to this.
The availability of an expert locksmith at the time when you require them the most is nothing less than a blessing. We, at Chiko's locksmith, are providing our expert locksmith services in all the cities of Maryland, 24 hours a day and 7 days a week. Our trained locksmith will be at your service in maximum 20 minutes. Contact us for our premium locksmith services now and avail a 10% discount.
With over 7 years of experience, we know all the right techniques to provide our valued customers with the best services of locksmith in Olney MD. The locksmiths hired by us are licensed; hence, you can trust on us for the most proficient services. In case, our locksmith hasn't been able to fix your lock, you reserve your right to not pay us a single penny.
In short, from residential locksmith to business locksmith services, we are the most sought after locksmith Rockville MD and rest of the Maryland. Call us now to avail our services.