Emergency Locksmith Services -
Business Lockout Service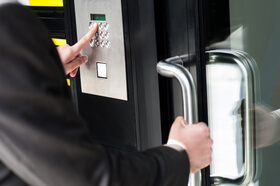 Emergency Commercial
Lockout
When your business need a reliable locksmith. call Chiko's Locksmiths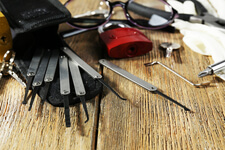 The Best Business Lockout Service by Chiko Locksmiths
Have you ever been in a house lockout or business lockout situation? If yes then you know how frustrating and unpleasant it can be. Most people don't know what to do and they end up panicking. We understand how important it is to keep your business safe. This is why we recommend you call a trusted locksmith.
Why Do You Need a Business Lockout Service?
If you are locked out of your business, you immediately need a locksmith. This is because time is money when you are running a business. If you lose your precious time, it will cost you plenty of revenue and customers. A great locksmith who offers business lockout service will let you back inside within no time.
Why Chiko Locksmith is the Best Choice
There are many locksmith service companies but not all of them are trustworthy and reliable. Here are few of the reason why you should choose Chiko Locksmiths.
Did you lose your car keys? Are you locked in your office? Do you have a broken lock or key? After a long day at work, you are ready to go home and relax. Once you get to your car, you realize you are locked out. Getting lockout of your car is a hassle and stressful. This is where a locksmith comes in handy.
We are offering a wide variety of residential, auto and business lockout services. Our professionals can offer you with the best solutions. We offer you the best emergency car lockout service
Highly-Skilled Technicians
We, at Chiko's Locksmith, can service and replace any key or lock system on the market. Our team includes the most professional, highly-trained and insured technicians. We offer you a quick lock repairing services, and can easily change lock of any type. We can install and repair any security system with reliability and dependability. Whether you need to change lock of your house or office, our experts offer a great lock change service.
Excellent Customer Services
For us, customer satisfaction is a top priority. This is why we take every call very seriously and send our experts to help every customer. We have fully equipped units with all the tools to offer you best emergency lock service. This allows our technicians to quickly and efficiently solve your problem.
Our aim is to offer you excellent locksmith services. We make sure our services surpasses our competitors. We offer services at affordable rates so we can establish a long-term relationship with you.
If you lose the key to your office or car, Chiko's Locksmiths is the best choice. We make sure our experts provide you best solution for all your lockout problems. We transfer our closet experts to your location. So you will not be left out to dry waiting for our expert to arrive. Call us now to get business lockout service.