Residential Services -
House Lockout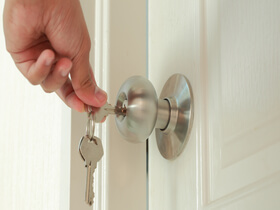 We'll help get you into your home safe and sound.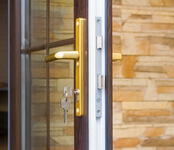 Learn How to Handle an Emergency House Lockout Service
If you just arrived home to discover you lost your keys, don't worry. Call for a house lockout service, and they will handle the problem in a professional manner. On this post we will give you some valuable tips on the best way to address a house lockout problem at home. You will learn how to handle an emergency lockout in a promptly manner.
Losing your keys can be a stressful situation. You don't know where you dropped them, where they are, and who has found them. Do they know where you live? Did they follow you? Will it be safe for you to stay at home? How will you get into your house?
All these questions will pop up in your mind. Don't worry. We have all the answers. Simply call a reliable house lockout service like Chiko's Locksmith. You will soon learn that the problem may seem bigger than it is.
One of the most important thing of a house lockout service is their response time. Reliable locksmiths like Chiko's service will take 15 to 30 minutes to get to your location. You will not have to wait long before a skilled technician is at your front door. He will be able to open your door and even more.
If you call a locksmith and they give you a long waiting time, look somewhere else. For an emergency house lockout service, it should not take too long. There are several calls a day requesting this type of service. Therefore, the locksmith service should be prepared to attend them.
There are few things you can do while you wait. Assess your home perimeter to find out if there is a second entrance. Maybe you left a window open, and you can get in from there. If that is the case, then break into your house and look for the spare keys. That way you prevent the need of a lock repair.
If you cannot find any second entrance, just wait for the locksmith. He is on his way, and he will open your home in no time.
Other Locksmith Services to Consider
Depending on the situation, you may want to consider other locksmith services. If you left your keys at a known place, you are safe and you just need the house lockout service. However, when you lost them at an unknown place it is best to ask for other services like:
Chiko's Locksmith can handle any of these services. They even have a mobile key service to address all your needs on a single visit.