Emergency Locksmith Services -
Emergency Car Lockout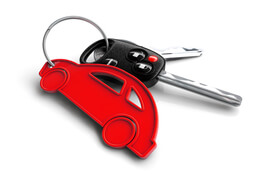 Emergency Automobile
Lockout
We'll help you enter and start your car anytime anywhere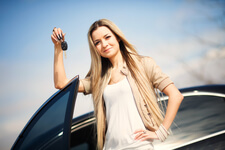 Contact Chiko Locksmiths for Emergency Car Lockout Services
Emergency car lockout is a common incident when we lock our keys inside our cars. In this situation, we cannot open the door of the car from the outside. Another similar kind of situation happens when the lock of the car gets jammed and it becomes impossible to open it. In this kind of a situation, it is better to avail the services of an experienced locksmith rather trying to open it on your own. Locksmiths are professional individuals and they can help us in this regard by offering a favorable solution for unlocking the car.
How can Chiko Locksmiths help?
In the case of emergency, car lockout services can be difficult to acquire. However, Chiko Locksmiths are available round the clock. The car lockout services offered by Chiko Locksmiths include opening automobiles with transponder integrated chip keys, fixing damaged ignition keys, and replication of lost keys. With the advancements in the automobile industry, there are various cars with more complex safety locks. These sort of locks can only be unlocked by specialists. Chiko Locksmiths have years of experience and they use the latest tools to ensure that the service is provided without causing any sort of damage.
Unlike other locksmith companies, Chiko Locksmiths do not have a showroom. This is the reason why they do not have any overhead costs to match and they are able to provide the emergency car lockout services at the most affordable prices. When you contact them, they instantly transfer your information to the nearest technician and they reach you within no time.
No matter what the nature of the job is, the technicians of Chiko Locksmiths come fully equipped. They have all the tools and accessories to complete the job right at the spot in the first appointment. You won't have to wait for another appointment. With their quick service, they will unlock the car for you within no time and you will be ready to move on. The best thing about their service is that they will not break the frame or door of the vehicle and make sure that the door is unlocked safely. The technicians of Chiko Locksmiths are experts in car key replication and even if you have lost the keys of your cars, they will make new ones for you.
Chiko Locksmiths are not only providing emergency car lockout services but a plethora of other services as well. You can also contact them for lock change, business lockout service, house lockout, and other emergency lock services. When you contact them, you can be at ease because they will not pass out your information to anyone else. They are a trusted name and the reputation they have created for themselves speaks on their behalf.