Emergency Locksmith Services -
House Lockout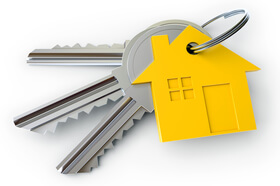 Emergency Residential
Lockout
Don't leave your home and loved ones vulnerable. Call us now!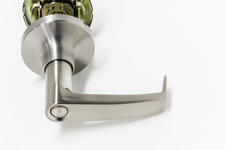 No need to feel embarrassed on house lockout, call Chiko Locksmiths
There are many of us who have been locked out of our homes at least once in our lives. If you remember, the only angel who came to the rescue was an emergency locksmith. He probably got you inside your home in just a little amount of money.
Common House Lockout Scenarios
There are different cases when the house lockout becomes more than just an emergency. In the past, most of the times people have been locked out with children or pets inside the home. This is when the need to call a locksmith becomes inevitable. They will come over and open the door for you within no time.
While choosing a locksmith for your home, you need to make sure that the person you are calling is a professional. Unprofessional locksmiths can not only cause damage to your doors and locks but also pose a serious threat to your security. There are chances that they may pass your information to criminals which can be very dangerous. It is always advisable to choose a professional locksmith company. Most of the companies are licensed and registered and they are safe to deal with. You can rely on them, to be honest, and professional in their business.
Benefits of Professional Locksmiths
Here are some of the best benefits of calling a professional locksmith:
Quick Service – For professional locksmiths, it is a daily practice to open locked house doors and taking you out of the house lockout They are trained for such situations and they can help you get inside within minutes. Most of the people feel embarrassed in front of them but if such situations do not arise, there is no point of locksmiths doing business.
Reasonable Charges – Professional locksmith companies do not overcharge for their services rendered. They are happier with making customers and establishing long term business relationships.
Trustworthy – If you contact a professional locksmith company, you will get the benefit of them being trustworthy. You can trust them completely without the fear that they will break into your home without your consent.
These are some of the best benefits of choosing a professional locksmith. Locksmiths can be called for a variety of situations including emergency car lockout,  business lockout service, lock change, emergency lock service and more.
Amongst the different companies offering their services, Chiko Locksmiths is one of the best. They are a licensed company having a team of highly skilled locksmiths. They are offering their services at very economical rates. No matter what day of the year is and what time of the day is, you can contact them and they will reach out to you in no time. Chiko Locksmiths are worth considering and their track record proves it.